Established in 1952 in Sanremo, in the province of Imperia, Mastelli s.r.l. Officina Bio-Farmaceutica has been committed since its very beginning to skincare.
Mastelli places patients and their well-being at the very heart of every one of its activities.
Its aim is to offer certain and tangible answers to people's true needs with regard to health and well-being and to improve their quality of life. It does so by means of integrated therapeutic solutions and with customised therapeutic paths based on patients' needs.
For this reason, over the years it has focused on Research and Development, production and marketing of drugs, medical devices, dermocosmetic products and food supplements.
Mastelli markets its products in Italy and abroad where in recent years it has consolidated the development of agreements with distributors for exporting its products to other countries both within and outside the EU.
Mastelli has been on the market for almost seventy years mainly in the following treatment areas: dermatology, wound healing, aesthetic medicine, gynaecology, and orthopedics.
Mastelli works basically in three large areas:
Drugs
Medical Devices
Dermocosmetics and Food Supplements
In addition to Placentex, a cicatrizant and antidistrophic drug containing Polydeoxyribonucleotide (PDRN), for topical and systemic use, the portfolio of products includes many more drugs, such as the antifungal line for topical use Micoxolamina (Ciclopirox Olamine).
The company's production comprises a wide range of Medical Devices the peculiar feature of which is represented by Polynucleotides-HPT™ (High Purification Technology), a totally "Made in Italy" raw material produced by Mastelli using a unique original and highly purified method capable of ensuring a high level of quality and safety. Since Polynucleotides HPT, of a natural and controlled origin, perform a wide-ranging important action, they are used for eutrophic reconstitution in several tissues and parts of the body.
Lastly dermocosmetics of the PLINEST care line can be recommended in order to provide support for out-patient treatments, as are the food supplements performing specific actions, for trophism and for the post-menopause period. All the products are formulated with functional ingredients and excipients featuring peculiar characteristics, so that they can be safely used also by diseased patients or who are receiving pharmacological treatment.
MEMBERSHIP OF FARMINDUSTRIA AND CONFINDUSTRIA DISPOSITIVI MEDICI
Mastelli is a member company of
Farmindustria
, the Association of Italian pharmaceutical companies, which in turn is a member of
Confindustria
and of the European Federation of Pharmaceutical Industries and Associations (
EFPIA
), as well as of the International Federation of Pharmaceutical Manufacturers & Associations. (
IFPMA
).
In order to ensure the utmost correctness of their behaviour, Mastelli and the other companies belonging to Farmindustria have established one of the most rigorous Code of Ethics existing in Europe, governing relations among the pharmaceutical companies and between the latter and the scientific and healthcare world.
In addition, Mastelli also belongs to Confindustria Dispositivi Medici, Confindustria's federation representing the companies working in the field of medical devices on the Italian market and adopts its Code of Ethics.
Confindustria Dispositivi Medici intends to be the most representative interlocutor for the biomedical companies towards the public and private bodies of the field of healthcare. The purposes of the association also include the spreading of the culture of the biomedical field.
Moreover, Mastelli belongs to Cosmetica Italia.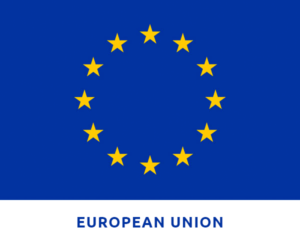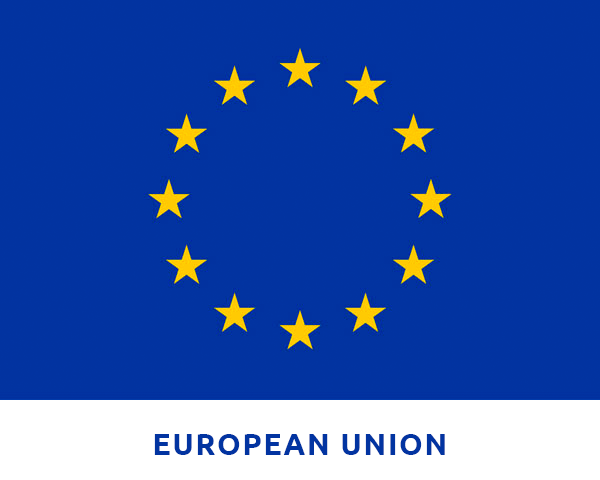 As part of the constant push for innovation and development which characterises 
Mastelli
SRL's activities, the company has undertaken the expansion and reorganisation of its production units in order to implement and modernise the company's production plant, machinery and facilities, improving the level of digitalisation and adapting the processes to ensure compliance with national and regional guidelines and security measures for containing and combating the spread of the COVID virus – 19.
The project has received financial support from the Union, via co-funding from POR FESR Liguria 2014-2020 – Asse 3 "COMPETITIVITÀ DELLE IMPRESE".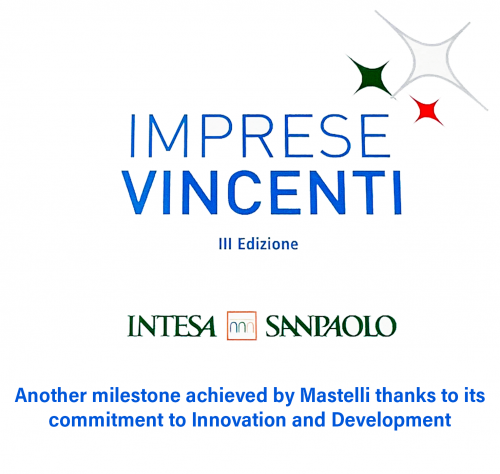 The Mastelli production site now benefits from a new modern warehouse. We also believe in the innovative input of new generations entering the company.

Dr. Oliviero Cattarini Mastelli

Chairperson

Alone we are invisible, together we are invincible.

Dr. Maria Claudia Torlasco

Director

A manager manages resources aimed at a goal: this is why the identification and development of talents, which have always been the most important resources inside and outside the organization, is a priority.

Ing. Fabio Fiscaletti

CEO

For me, the fact that we are a family business is essential, for unique knowledge is passed down from one generation to the next. This way, we are able to constantly improve our products whilst never losing sight of our traditions.

Dr. Giulia Cattarini Mastelli

Medical Manager

Innovation is what has characterised Mastelli since their very beginnings , and that in the last decade has enabled strong development that is projecting the company into what will be our future.

Dr. Laura Cattarini Mastelli

Business Development

As a financial manager who belongs to the family, I like to remember Henry Ford's quote: "Business that only produces money is poor business"

Ing. Silvia Cattarini Mastelli

CFO