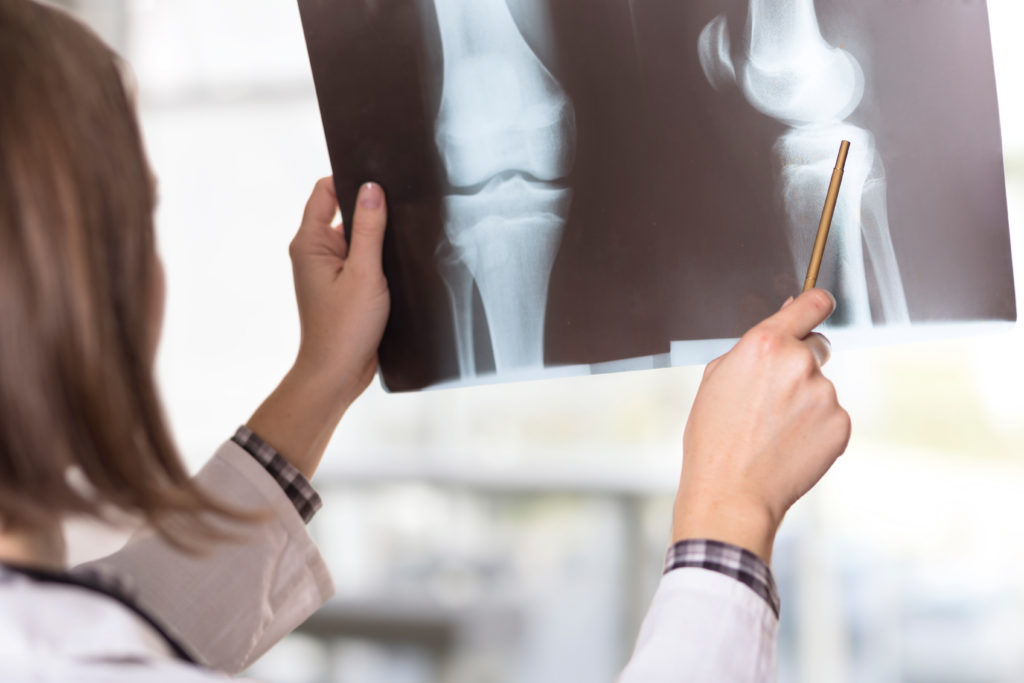 Mastelli's Research and Development activity has now been broadened to include also the Orthopaedic and Physiatric area, founding its effectiveness in the production of original and natural raw materials resulting from a special extraction methodology. In this way Mastelli offers safe and innovative therapeutic solutions suitable for managing arthropathies and tendinopathies of different origins.
Placentex™
Placentex™
:
containing Polydeoxyribonucleotides PDRN, a pharmaceutical active ingredient
• Placentex™ "5,625 mg/3 ml injectable solution" 5 x 3 ml ampoules;
For an up-to-date Summary of Product Characteristics (SPC) and Information Leaflet (IL), refer to the site of AIFA (
Agenzia Italiana del Farmaco
, the Italian Medicines Agency).
MEDICAL DEVICES AND FOOD SUPPLEMENTS
INTRA-ARTICULAR INFILTRATIONS Class III MD CE0373
Condrotide™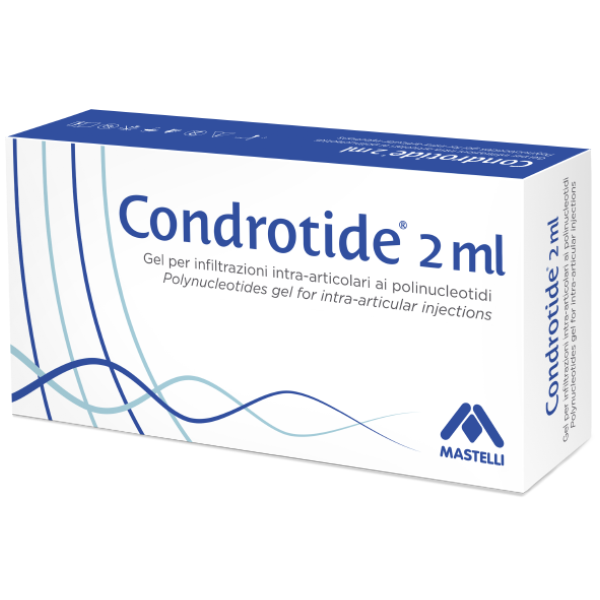 Polynucleotides HPT™ gel for intra-articular infiltrations, 2 ml pre-filled syringe (Original Product – Patent by Mastelli)
Condrotide™ HA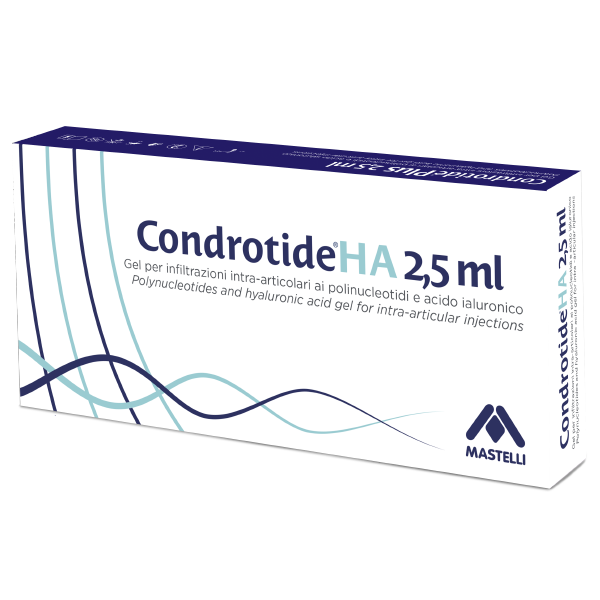 Gel for intra-articular infiltrations containing Polynucleotides HPT™, Hyaluronic Acid, and Mannitol, 2.5 ml pre-filled syringe 
SavetYal™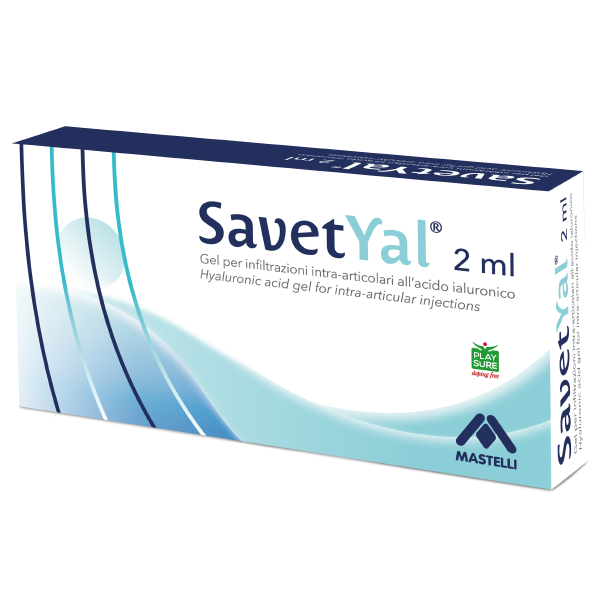 Hyaluronic Acid gel for intra-articular infiltrations, 2 ml pre-filled syringe
SavetYal™ CL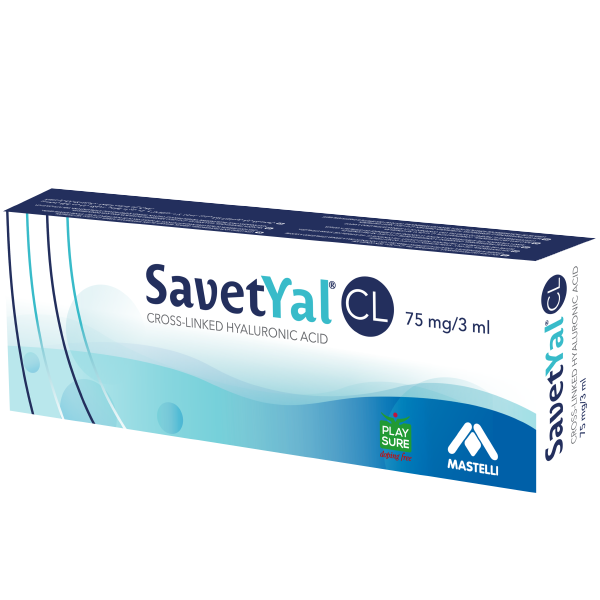 Cross-linked Hyaluronic Acid Gel for intra-articular infiltrations, 3 ml pre-filled syringe
Condrotide™ Moveo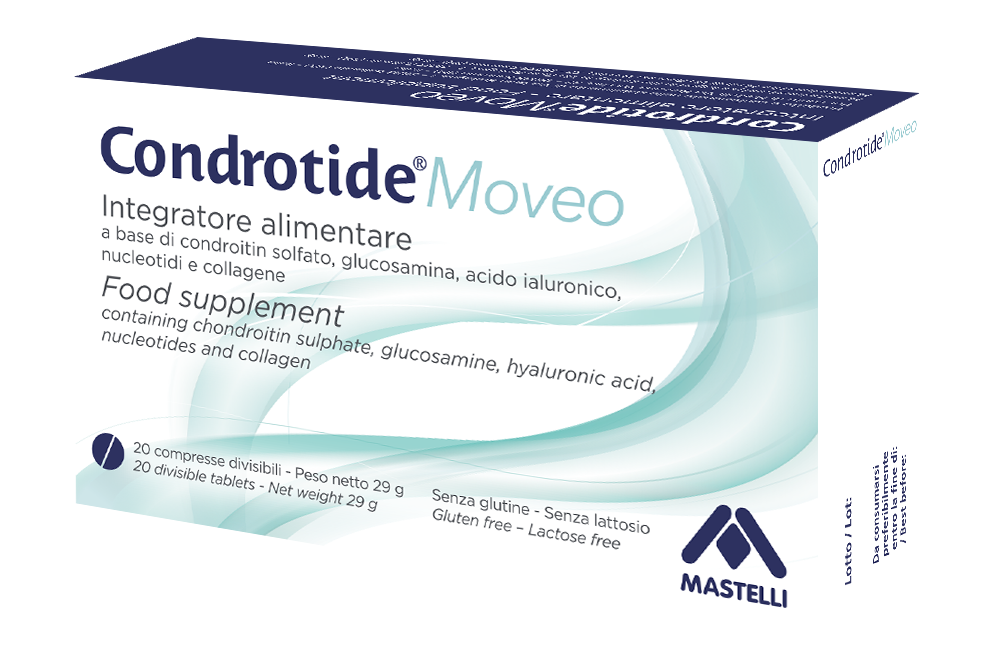 Food supplement with chondrotin sulfate, glucosamine, hyaluronic acid, nucleotides and collagen, 20 tablets